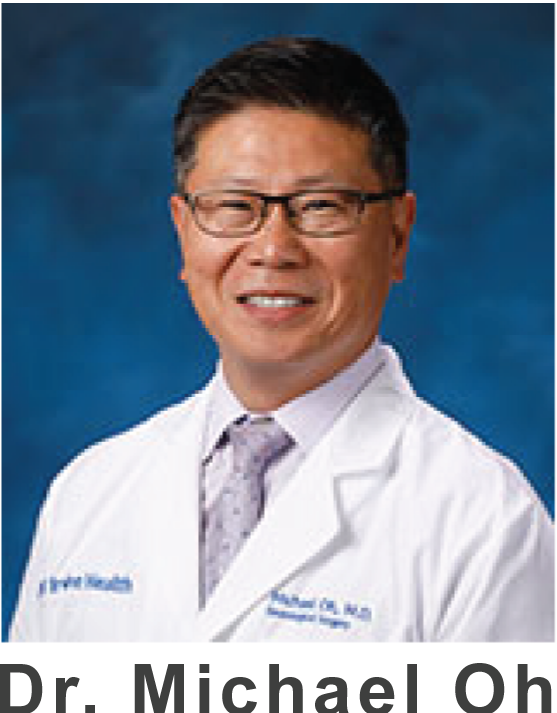 Dr. Oh, a neurosurgeon and professor of neurological surgery at the UCI School of Medicine, shared his insights into the future of spine technology with us at the 2019 GS Symposium. Here are five key questions and answers from the interview.
Question 1. In your opinion, what is the most promising future spine technology? 
Dr. Michael Oh: To me, the most promising spine technologies are robotics and video-assisted tools such as endoscopy. I think that those tools will make the biggest near-term difference in the future of spine care. Advanced visualization combined with development of navigated robotic drills and other effectors will allow spine surgeons to operate through ever smaller corridors and also lead to the development of novel approaches to spine pathology.
Q 2. What do you think about 3D printing? What would be the key benefit for this technology? How can a company utilize this technology best for the benefit of patients and surgeons? 
MO: The key advantage to using 3D printing is that it allows for personalized medicine. I believe that this technology can also be used for training purposes to help both surgeons and patients in the long run. I think it's utility will be in the area of surgical simulation.
Q 3. What do you think about AI? Is there an AI company that's caught your attention? What is the key benefit of this technology? How can AI be best used to serve patients and surgeons? 
MO: Insurance companies are already using AI and machine learning to perform preauthorizations and to identity procedures and treatments that are not cost-effective. I am interested in ensuring that physicians, surgeons in particular, are leading the teams that are developing these AI systems which are certain to change the future of healthcare from an economic perspective.
Q 4. What do you think about endoscopy? What would be a key benefit to using endoscopy? 
MO: Combined with robotics, I see endoscopy as a means of truly minimally invasive surgery and will be a key reason why the MIS trend in spine will continue to grow. 
Q 5. Is there anything else that interests you when it comes to the future of spine care? 
MO: I can see a future in which spine surgeons will increasingly lead in the area of spine care as a whole, not just spine surgery.  We should see ourselves as the best suited person in the spine care pathway to address the entire care episode of back pain rather than waiting at the bottom of the funnel for just the surgical cases.  We cannot and should not see every back pain patient, but we should lead the teams that addresses that patient's spine care in a multidisciplinary way.