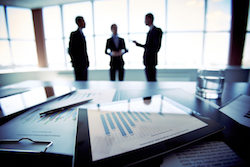 Despite uncertainty in healthcare due to the current administration's changes to the Affordable Care Act, declining reimbursements, regulatory pressures and many others, the industry remains an attractive and lucrative investment for private equity firms.
Healthcare was the only U.S. sector to see an increase in PE investment from 2016 to 2017. Total investment dollars last year amounted to $83B.
The sector, which includes pharmaceutical companies, medical service providers, medical equipment manufactures and others, continues to grow despite a changing economy. This is due to established, long-term trends such as an aging population, an increase in chronic diseases, and the demand for efficiency and quality in products and services. Given this, many investors see healthcare as a sound investment opportunity.
Orthopedics, a sector characterized by fragmentation of services, continues to experience an increasing volume of outpatient surgeries and is recognized as one of the most important sectors in the medical industry. As such, orthopedics presents a good opportunity for PE firms to benefit from buying and consolidating to gain size and scale. This is advantageous for investors as well as healthcare organizations as it allows companies to remain competitive despite the aforementioned market uncertainty.
While the orthopedic industry is just beginning to see activity in private equity investment, it is likely, given the above climate, that PE interest in the sector will continue to grow.