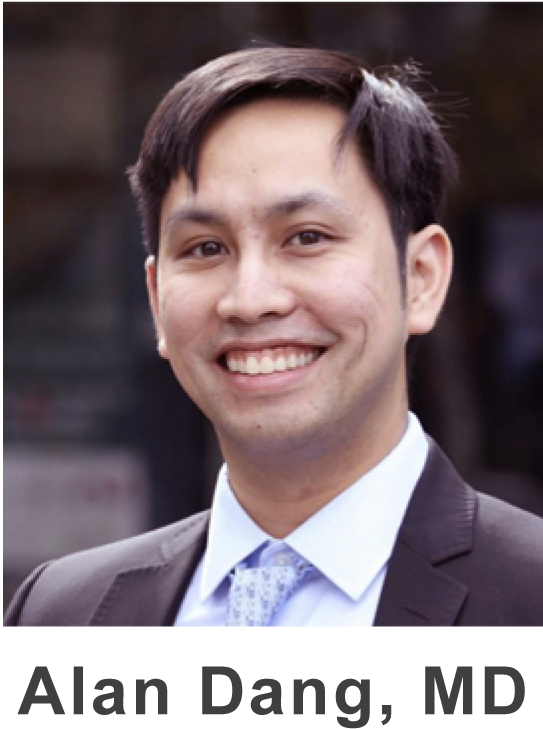 Dr. Alan Dang is an orthopaedic spine surgeon-scientist with a clinical practice at the San Francisco VA Health System and an academic and research practice as HS Associate Clinical Professor at UCSF. He additionally is the co-founder of PrinterPrezz, Inc. an ISO-13485:2016-certified medical 3D printing manufacturing company. He recently shared his insights on leading 3D-Ti technology with GS Medical.
Question 1. How do you assess the value of new spine technologies?
Dr. Alan Dang: I look at all spine technology from two perspectives. 1) Does it make things better for the surgical team? 2) Does it make things better for the patient? Endoscopic approaches to disc herniation are an example of technology that makes the patient's life easier, but can be initially more difficult for the surgical team working through the initial learning curve. There's clear value in adding this to one's skillset. Other technologies like customized drill guides may not help the patient much but potentially can make life easier for some surgeons in certain cases. For many experienced surgeons though, a customized drill guide may not be that helpful for routine anatomy and only adds more cost and time to the process.
The best technologies are ones that can help the patient without adding complexity to the surgical team. 3D printing to enhance bone on-growth and through-growth and other surface technologies hold considerable promise. For surgeons, there may be minimal impact in selecting a new 3D printed implant with lattices, but the potential for 3D printed implants to help patients heal better is there. The ideal patient for a spinal fusion has never used tobacco, is athletic and fit with a healthy weight, and follows all our post-operative instructions. This "ideal patient" really doesn't exist and technologies such as 3D printed implants may help us get better success in patients who may not have the optimal baseline characteristics.
One underappreciated area of innovation is in the instruments themselves. A good instrument tray or retractor set is effective not only for the surgeon, but for the entire surgical team. This includes an efficient set of instruments to minimize weight for anyone carrying the trays as well as simplifying things for the scrub technician, especially when working with a new system.
Q2. How can medical device companies best help spine surgeons?
AD: One of the reasons that there are so many spine companies in the industry is that the needs of each surgeon are different. Surgeons have preferred instrumentation or approaches. There are regional differences in patient population in terms of typical BMI, level of tobacco use, and even the types of spine problems and referrals that are seen. Though the mainstream media talks about 3D printing as a way to create patient-specific implants, it will be more common to see pre-made sized implants that utilize the bone on-growth and through-growth technologies created by 3D printing. Surgeon-optimized instrumentation and surgeon-led innovation also benefits tremendously from 3D printing. Prototypes can be turned around much quicker than with traditional methods and the 3D Printing helps the R&D process for new product lines. When clinicians and engineers collaborate, innovation achieves the greatest benefits.
Providing reliable customer service and competitive products is just as important as collaborative working with surgeon innovators to continue to improve the tools of spine surgery in ways that will help patients and/or help the surgical team.
Q3. Why did PrinterPrezz choose to utilize GS Medical instrumentation for its own implant system?
AD: Ergonomic quality and consistency. I am always surprised at how poor the ergonomics can be with tools from some medical device companies in terms of simple issues like handles that get slippery when wet, or ones that can be overly complex for a surgical technician to set up. GS Medical instruments are streamlined to keep things simple for the surgical team and truly surgeon-optimized in terms of comfort and ease of use.
Ergonomic instruments work well for the widest range of surgeons. Instruments designed 10 years ago are very different from instruments being designed today. Just think about the demographic of spine surgeons. In 2010, only 5% of ABNS neurosurgeons were women. Today, about 17% of neurosurgery residents are women. The situation in orthopaedic surgery is pretty similar. In 2009, only 4% of AAOS fellows were women. By 2017, about 14% of orthopaedic surgery residents were women. Efficient, ergonomic instrumentation that addresses the needs of surgeons around the globe is an important consideration with new implant systems. Working with GS Medical allowed PrinterPrezz to develop its implant system on an accelerated timeline.