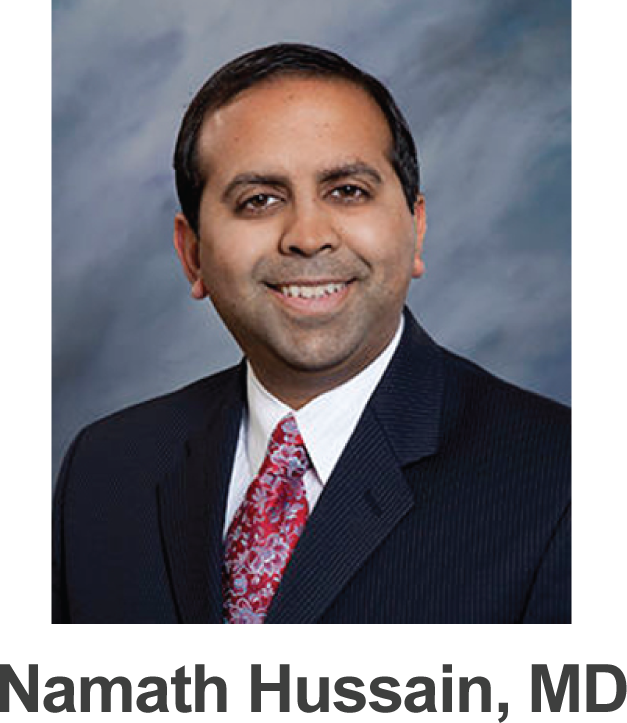 Dr. Hussain is a neurosurgeon in the Department of Neurosurgery at Loma Linda University Medical Center, and specializes in minimally invasive spine surgery. He recently gave his thoughts on the benefits of and technical tips for AnyPlus® MIS lumbar fusion, and the latest MIS trends. We are pleased to share his insights.

Question1. Have you seen MIS indications increasing over time or staying flat or decreasing?
Dr. Hussain: As physicians become better trained in advanced MIS techniques and patients become more educated about the breadth of MIS options becoming available to treat degenerative deformity, there will be an increase in utilization of both MIS access principles, MIS access tools, and MIS implants. Appropriate indications for MIS spine surgery will significantly expand due to these reasons. There has been an explosion in the amount of peer-reviewed literature demonstrating the superiority of MIS spine surgery with respect to restoring anatomy, decompressing neural structures, realigning the spine, and increasing quality of life with reduced pain, blood loss, hospital stays, complications, and costs.
Q2. Can you share some of your unique technical tips that make your MIS lumbar procedure exceptional? What would be the most important things for successful MIS lumbar procedures?
Dr. Hussain: Technical pearls for successful MIS lumbar spine surgery revolve around obtaining access to the spine without disturbing the surrounding anatomy, having a concrete plan for spinal cord and nerve root decompression and spinal realignment that is supported by appropriate access tools to make surgery efficient and safe along with advanced implants that can restore normal spinal alignment in a more permanent and durable fashion.
Q3. What kind of further technical or clinical advances can be made for MIS pedicle screw systems or the MIS approach in general?
Dr. Hussain: Further technical advances for MIS pedicle screw fixation will involve tools for appropriate localization and navigation of implants in a wide variety of access positions: supine, lateral, and prone. Interbody spinal augmentative reconstruction will overtake and eventually, to a great degree, replace purely outdated posterior subtractive methods of achieving the goals of neural element decompression, and spinal realignment. Development of advanced materials to promote more durable fixation at the implant-bone interface along with newer biologics for bony fusion and disc regeneration will be needed to provide improved patients outcomes.
Q4. What is your experience using GS Medical's MIS pedicle screw system? What is unique about the system? What do you like or dislike?
Dr. Hussain: GS Medical's MIS pedicle screw system provides a surgeon user-friendly suite of access tools and implants to assist surgeons with their goals of neural element decompression and spinal realignment. The aggressive screw thread pitch allows for screw implantation with less surgeon effort and an improved cancellous bone-screw interface.
Q5. Can you share your experience working with GS Medical? Any comments or feedback?
Dr. Hussain: I believe that GS Medical is advancing to the forefront of being an MIS spine solutions company by partnering with surgeons to provide clinician-driven innovation that will increase value for patients and hospitals through the development of access techniques and implants to treat spinal disease with excellence at the forefront; along with a focus on innovation, ease of use for surgeons, and value for hospital systems.